Madra is a curry in Himachali cuisine, made with yogurt and mild spices. It is served as a part of Dham, a community midday meal, and enjoyed with hot rice. There is no use of onions, garlic and tomatoes in the preparation. Madra is cooked on low heat to ensure the yogurt does not curdle and break down.
Chana Paneer Madra is a type of madra made with boiled chickpeas (chana) and cottage cheese (paneer). This recipe is a good source of nutrition with warm flavors that take me back to my hometown. Hope you all will enjoy making and sharing this recipe with your loved ones.
HOW TO MAKE CHANA PANEER MADRA
Wash and soak chickpeas (chana) in 3 cups of water for 8 hours. Pressure cook the chickpeas (chana) with 2 tsp of salt until they are fully cooked but still retain the shape and can be crushed easily. Drain the water and preserve 1 cup of water for later use.
TIP: You can also use canned chickpeas instead of cooking your own. If you use canned, then make sure to rinse them thoroughly with water.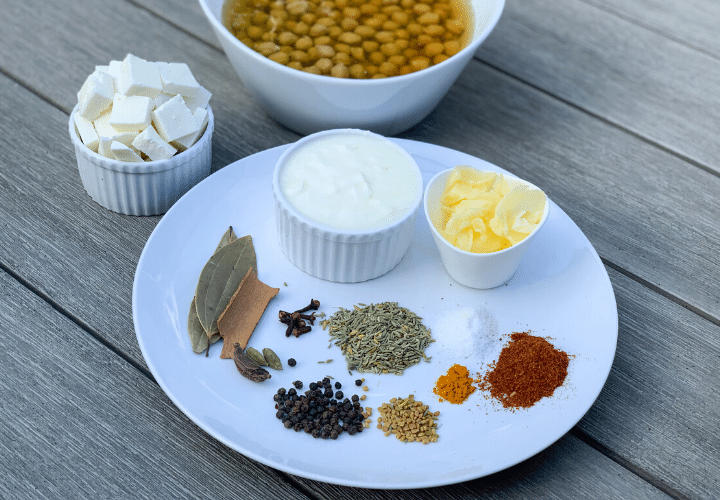 Grind fennel seeds (saunf), fenugreek seeds (methi seeds) and black pepper to a powder.
Bloom whole spices
Take a deep pan and on low heat and add the clarified butter (ghee). Once the clarified butter (ghee) has melted add bay leaves, green cardamom, black cardamom, cloves and cinnamon stick to the oil, sauté till bay leaf changes color to light golden brown. We add the whole spices first as the take time to bloom.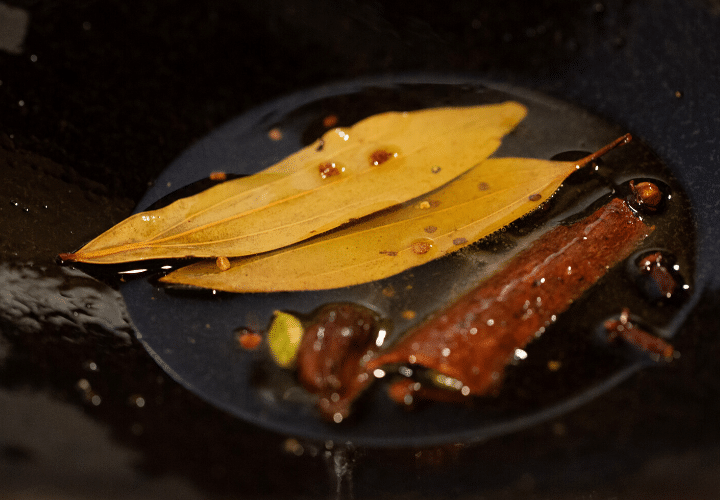 Add powdered spices
Now add the powdered fennel seeds (saunf), fenugreek seeds (methi seeds) and black pepper (We made them into a powder earlier) and cook them for 1 minute on low heat until they turn into a deeper shade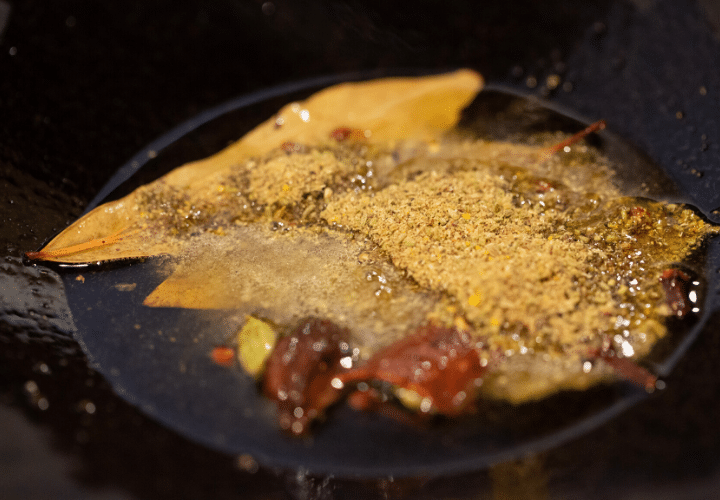 Add Yogurt
Yogurt curry is made at a very low temperature to prevent breaking down the curd. So we turn the heat off and we add yogurt to the pan and start whisking and combining. After a minute of whisking, turn the heat back on and continue whisking for another minute. Then add salt, turmeric powder (haldi powder), roasted cumin (jeera) and chili powder and keep stirring on low heat. The oil will start floating on the top and the yogurt will start to gently bubble. This can take around 5 minutes.
Time to add some chana and paneer
Once the yogurt curry has started bubbling, add the cooked chickpeas (chana) and mix everything together and let it cook on simmer for 5 minutes.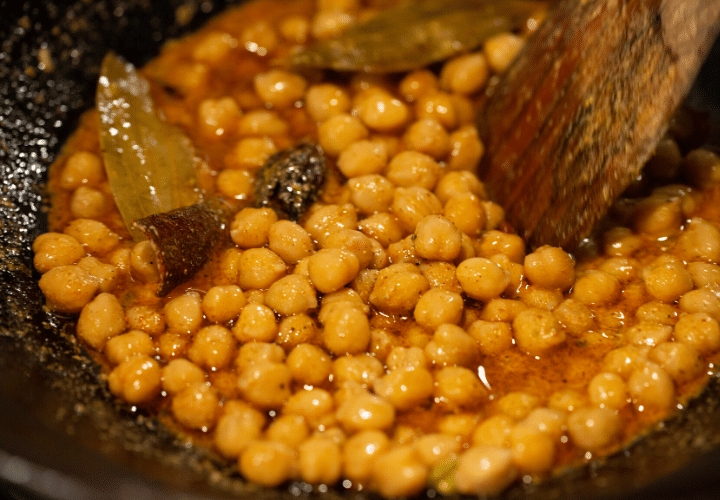 Add Cottage cheese cube (paneer) and stir everything together.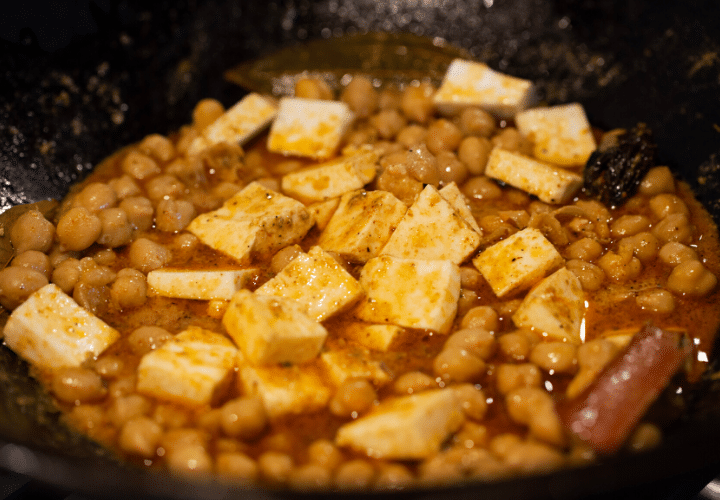 Finish simmering
Add 1 cup of  preserved water from boiled chickpeas (Chana) and let it simmer till the oil separates (about 5 minutes) and the curry should start thickening. Your madra is ready! Garnish with freshly chopped cilantro (coriander leaves) and serve with hot rice or plain parantha.