Veggie cheese toast is a very simple and quick recipe made with the goodness of the vegetables and the creaminess of mayonnaise and mozzarella cheese on a slice of a bread. These toasts serves as a filling breakfast, after school snack or a great party appetizer.
what I love about these toasts
I love how colorful, crunchy and moist these toasts turns out. They come together so easily and quickly and I make them with different ingredients all the time. For instance I add paneer (cottage cheese), peas and jalapeño chili for a twist.
I am always looking for ideas to add more vegetables to our diet. These toasts can be made by adding different vegetables and is a very good way to include more variety in your food. Do checkout chickpea sprouted mung bean salad for another delicious way of eating healthy.
We make these cheese toasts for a quick weekday breakfast and as our weekend brunch. I hope you will enjoy making this recipe and share your creative variations of this recipe.
How to make Vegetable cheese toast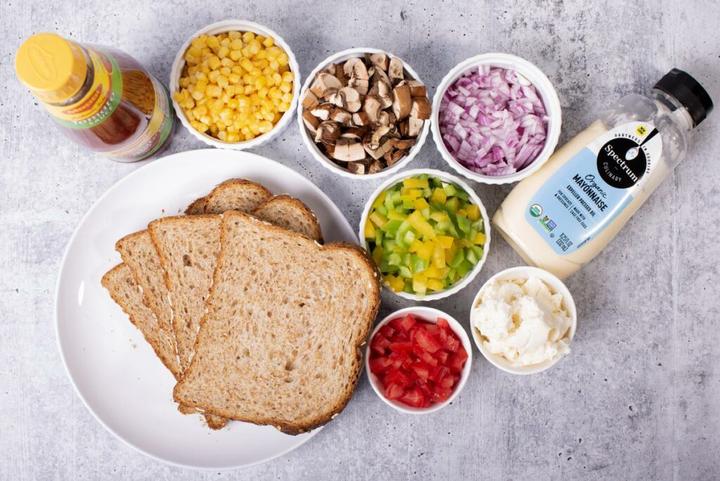 Finely dice the mushrooms, onions, bell pepper and tomatoes. Crumble the fresh mozzarella cheese and preheat the oven at 425° F (218° C).
I have used multigrain bread slices but this recipe also works great with classic sandwich bread.
Preparing the veggie topping
In a large mixing bowl add onions, bell peppers, tomatoes mushrooms and corn. Season with salt and pepper. Next add the tomato ketchup and mayonnaise to the seasoned vegetables.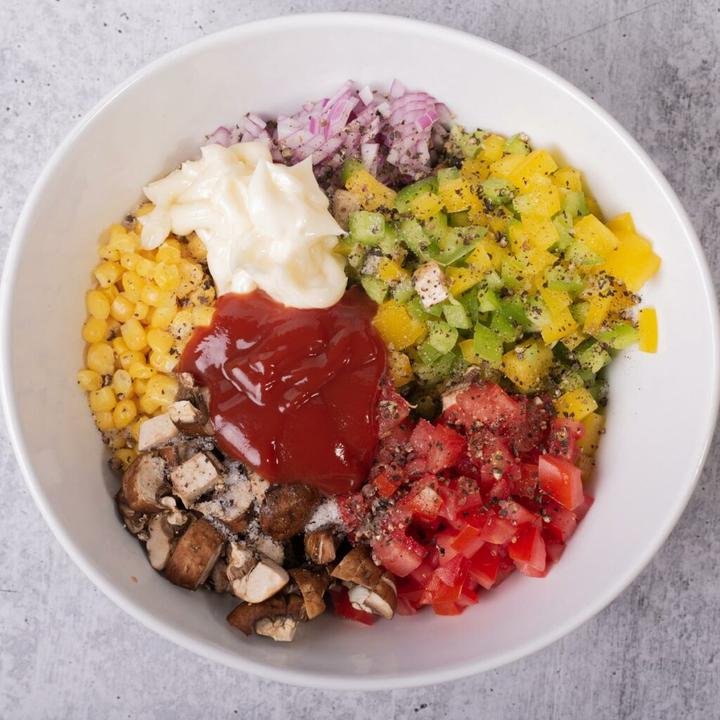 Combine well all the vegetables, sauces, salt and pepper. Cover and set this prepared mixture aside.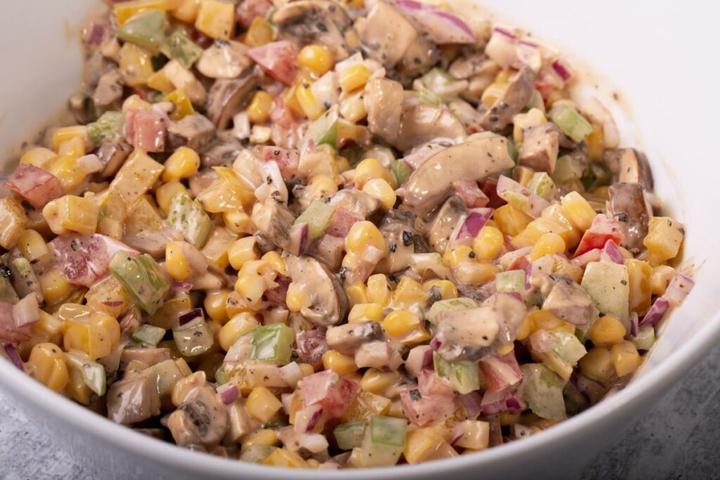 How to assemble the veggie cheese toast
On a parchment lined baking sheet arrange the bread slices and add 3-4 tablespoons of the prepared mixture. Spread evenly to form a thin layer.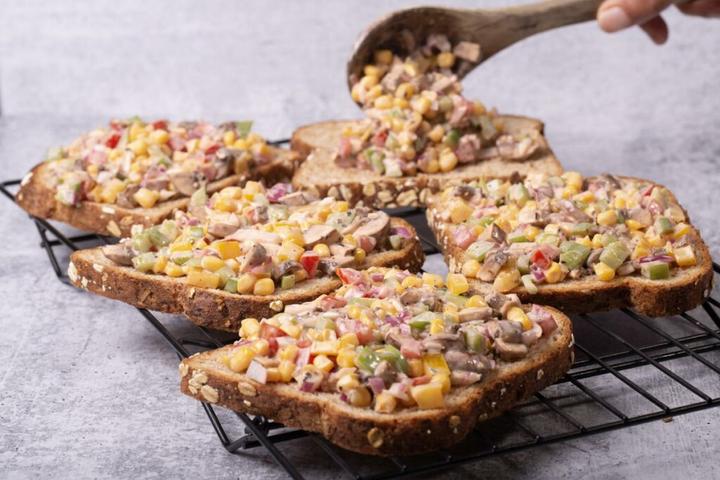 Top the prepared bread slices with fresh mozzarella cheese.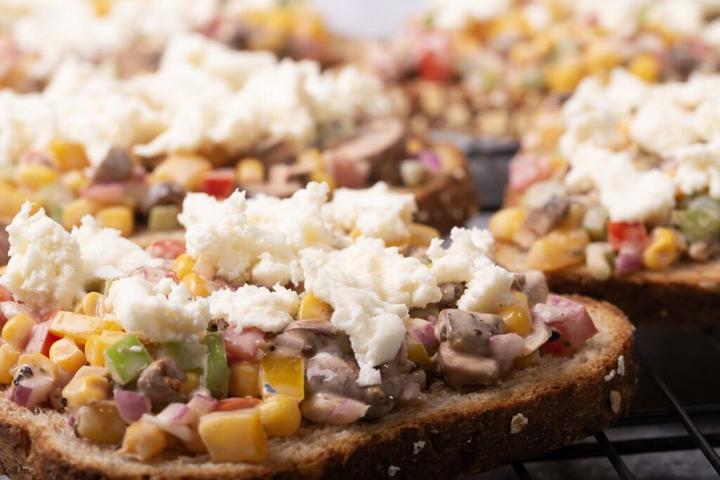 Bake at 425° F (218°C) in a preheated oven for 12 -13 mins and broil for last 2 minutes, broiling helps the cheese get the golden brown spots.
Remove from the oven, sprinkle red chili flakes. Veggie cheese toast is ready! Enjoy these crunchy and moist veggie cheese toast with tomato ketchup on the side.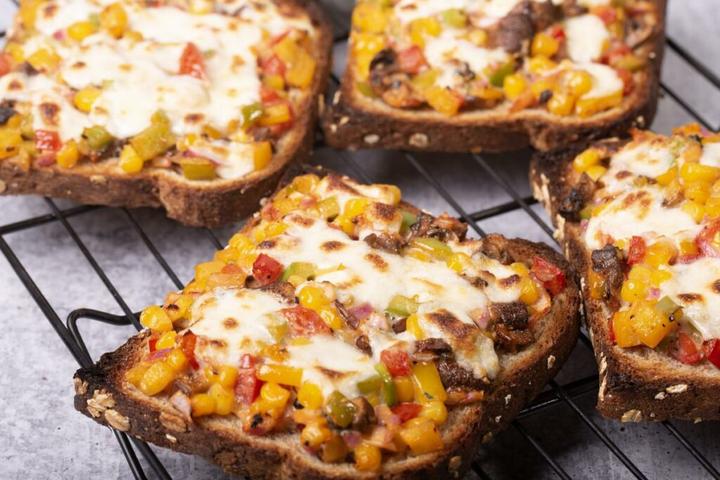 TIP: Cut the bread slice into half or bite size pieces with a sharp knife before serving.